Similar Games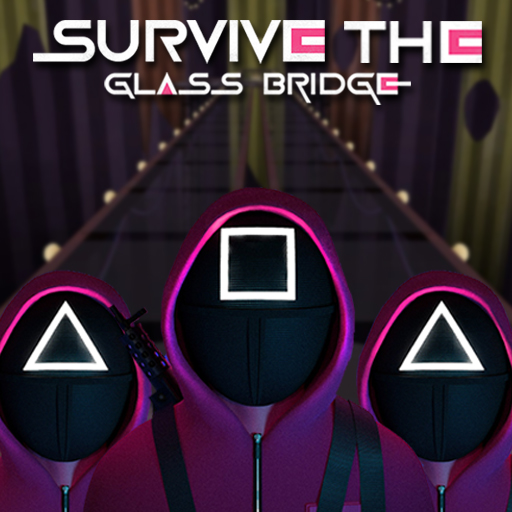 Survive The Glass Bridge
Description
Survive The Glass Bridge is a difficult yet enjoyable survival game for all ages. The game is based on the film Squid Games, and the goal is to cross the glass bridge by selecting the appropriate glasses. Isn't that intriguing? Now is the best time to join Survive The Glass Bridge for the most thrilling adventures!
How to play
The purpose of this game is for the player to go over the glass bridge while determining whether the glass is genuine glass. Otherwise, you'll fall off the bridge and have to restart the challenge. The weight cannot be supported by one of the two glasses on the pedestal because it is made of thin glass.This is why you're going to fall.
Keep your eyes peeled for the differences between the two glasses. You may vary the difficulty level of understanding the difference between the two glasses by choosing it from the main menu. The game is also finished if you do not reach the opposite side within the time limit. Best of luck in your quest for the top prize!
Features
Players will have a genuine sense of it because of the appealing 3D visuals.

There are several obstacles as well as appealing bonus points.

A scroll bar that is simple to use.

Many upgrading features assist players in winning.
Controls
W, A, S, D, or the Arrow keys are used to move the character, space is used to leap up, and the mouse is used to look around.