Similar Games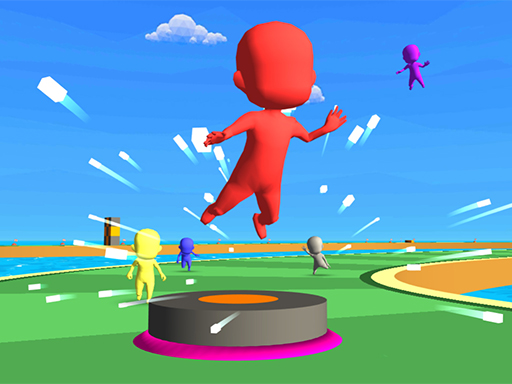 Bouncy Race 3D
Description
Bouncy Race 3D is a game for everyone with fun gameplay and an eye-catching design that enhances the player's experience. Players take part in the game and navigate past the obstacles in order to beat their opponents to the finish line. Come join Bouncy Race 3D and race to the finish line before 15 other competitors!
How to play
Players compete against 15 other players in a high-stakes sprint to the finish line. Collaborate to dodge moving objects and other hazards on the course while also collecting power-ups for increased speed.
To proceed farther in the game, you must finish on the platform and eliminate the wanderers. You can bypass a section of the course if you leap high enough. If you're lucky, you'll be able to go back on the track.
Features
Players will have an interesting experience thanks to the eye-catching arrangement.

A variety of challenging and appealing stuff.
Rules to success
Players begin the round, conquer difficulties, then race to the finish line with 15 other players.

Use the keys to dodge moving objects and other obstacles on the track while on the run, and gather power-ups for further speed.

Attempt to complete the podium and go forward in the game; nevertheless, it is essential to eliminate the wanderers!
Controls
To move your character left or right, use the mouse and arrow buttons, or swipe.
Use the same left-right motion to set the landing marker and return your character to the track while jumping.