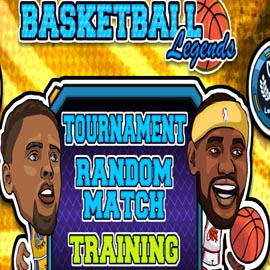 Basketball Legends
Description
Play basketball with the famous game Basketball Legends. Do quick match, tournament, or even play against your friends in 2 player mode. Unlock all the achievements and have your name on the leaderboard! Good luck!
Controls
Use WASD or arrow keys to move.
Use Z or K to super shot.
Use X or L to action.