Similar Games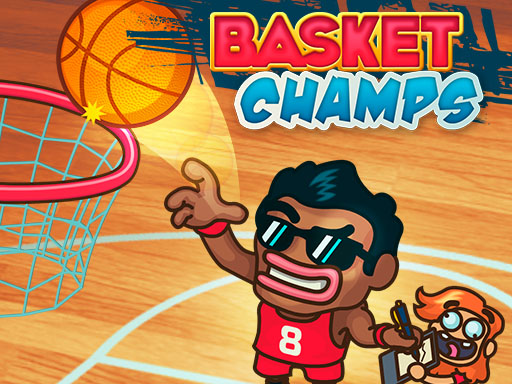 Basket Champs
Description
Basket Champs is a game designed to host spectacular battles in the traditional free-shooting event. Because this basketball tournament is being contested in the same Foot Chinko reality, don't be shocked if anything strange occurs.
How to play
You can choose a team to play with and complete the goal.
There will be no time limit for each round. To win, you must aim to get the ball into the ring more than your opponent.
Players move the mouse and manipulate the keyboard according to the instructions of the game to choose the best position to throw the ball into the ring.
Features
Score a lot of points to advance to the next round, and keep competing against the opposition team.

Remember to acquire goods and coins in order to enhance the ball and beat the opposite squad.
Rules to success
In this online basketball game, you compete to see who can put the most balls in the hoop. Beat the opponent to advance to the next round of competition.
Complete the tasks to get extra gifts and boosts for the next rounds.
Controls
Aim and fire using the mouse.