Similar Games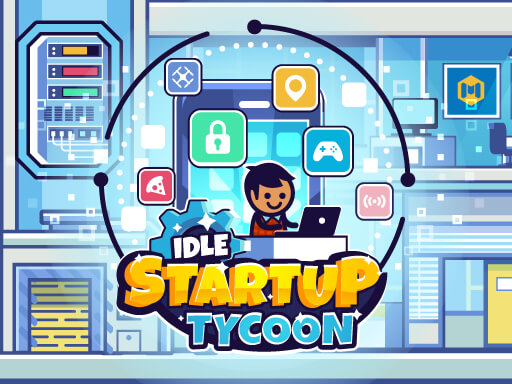 Idle Startup Tycoon
Description
Grow your startup company and become a high-tech millionaire tycoon with Idle Startup Tycoon. Many enterprises, including O2O food delivery apps, mobile gaming companies, vehicle sharing apps, live streaming apps, Internet of Things (IoT) initiatives, infosec, machine drones, and artificial intelligence, will be launched jointly by the players (AI)... Now is the time to join Idle Startup Tycoon and create your own universe!
How to play
In a fantastic workstation, players participate in programming for a business concept. Then you may shift to cloud servers. Make a cash handover to the Sales Manager. Improve your collection efficiency at a number of crucial locations.
To automate your duties, hire smartly dressed supervisors. With your several startup ideas, you can make money while you sleep. Get investors to invest in your business, and you'll be able to earn a lot of money.
Features
The visuals are excellent, and the setting is breathtaking.

There are a lot of items to mix and merge.

Daily challenges and fantastic prizes

A wide range of development sectors for players to select from, including live streaming, Internet enterprises, drones, and artificial intelligence (AI).

Exchange items at favorable exchange rates to maximize earnings.

Several adventures and stories await you that you should not miss.
Rules to success
In a nice coworking environment, write a company concept.

Improve the efficiency of your collection at a number of crucial locations.

Hiring well-dressed supervisors to automate your work is a good idea.

Attract investors to invest in your firm and earn a lot of money.
Controls
Players take part in the creation and expansion of their startup enterprise.