Similar Games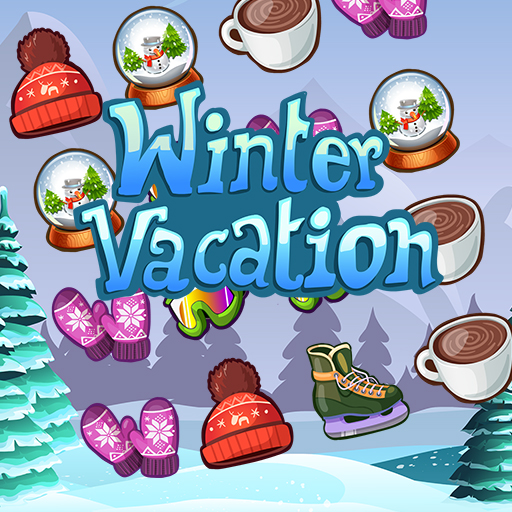 Winter Vacation
Description
Winter Vacation is a calm and enjoyable winter-themed puzzle game for all ages. The goal of the game is to identify similar item sequences on the board. Isn't it intriguing? Let's get started on our winter vacation immediately!
How to play
The game begins with the player moving their character and completing the game goal. It's about finding chessboard sequences of the same pieces.
Special goals are mentioned at the bottom of the screen and will provide you with additional movements, allowing you to play for longer. Good luck! Use your abilities to earn the most money!
Features
Everyone can play this easy game.

The idea of a stress-free winter holiday is an intriguing one.

There are a lot of fascinating riddles.
Controls
The player selects an item by clicking or tapping on it, then advances to the identical object adjacent to it.