Similar Games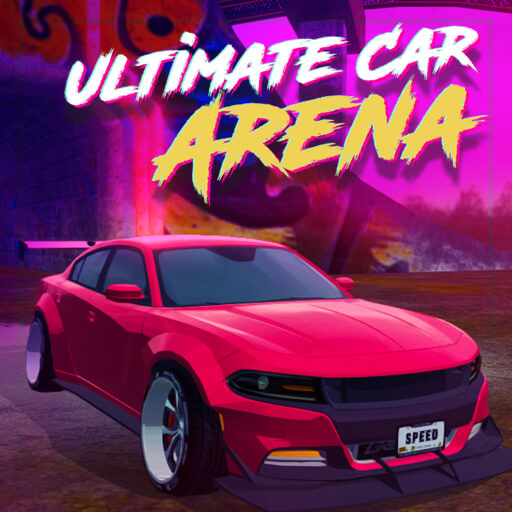 Ultimate Car Arena
Description
Ultimate Car Arena is a free online racing game for all ages. The player's goal is to avoid obstacles and get to the finish line in the quickest time possible. Play soccer with your supercar and kick the ball around while driving various sports vehicles. Your driving and handling skills will improve as you drive the many cars available, preparing you for the car to travel through obstacles and accomplish front and rear flips!
Features
There is no time restriction, and there is no race pressure.

Players are wowed by the stunning visuals and user interface.

There are several aspects that assist gamers in overcoming obstacles.
Controls
The arrow keys or WASD are used to steer and balance the vehicle. SHIFT is used to drive nitro, SPACE is used to handbrake, CTRL is used to pick another car, T is used to reset the car, R is used to respawn when you start the level, and B is used to glance back. The C key may be used to leap on the football pitch.
If you like this fascinating Ultimate Car Arena game, you should check out … online for free to see even more daring acrobatic skills!