Similar Games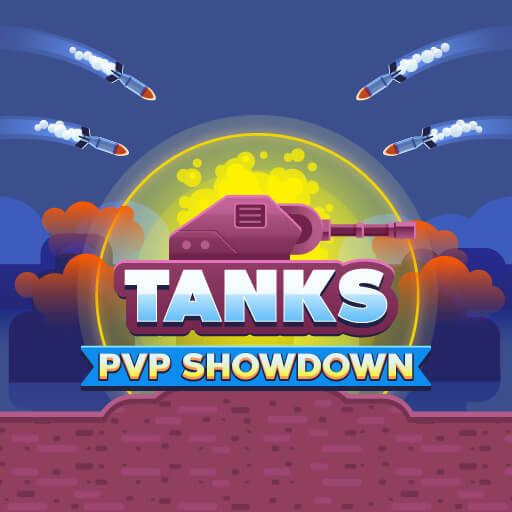 Tanks Pvp Showdown
Description
Tanks Pvp Showdown is a fun fighting game that anyone can enjoy. The player's objective in this game will be to destroy the opponent's tank as quickly as possible. The Tanks Pvp Showdown will have many difficult but extremely interesting challenges in store for you, so sign up now!
How to play
For the game to begin, the player must first move the mouse and select a weapon. You will be able to select from a wide range of weapons that will deal significant damage to your opponents. Make an effort to earn coins in order to unlock new tanks. Make fun of your opponents by using emojis. Don't forget about the obstacles that will appear during the game round. Good luck and may the best player win the championship trophy in the first round.
Features
It's possible to play the game at any skill level because there are many different difficulties.

There are a variety of interesting challenges and appealing items to choose from.

The game's rules are straightforward, and there are no special requirements.
Controls
The player first chooses a weapon, then taps and drags to find a good shooting angle with it. Finally, to complete the challenge, press the fire button.