Similar Games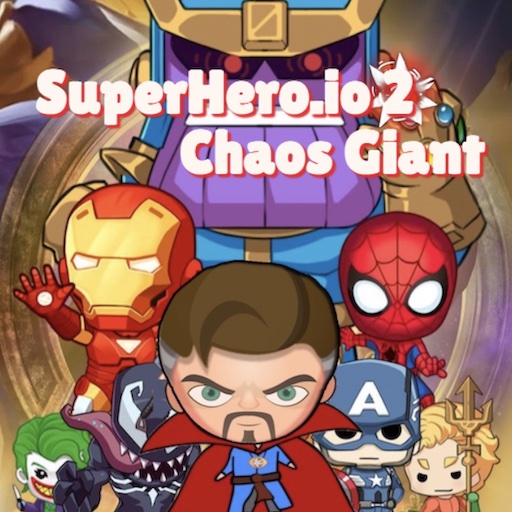 Superhero.io 2 Chaos Giant
Description
Superhero.io 2 Chaos Giant is a 100% free online game for everyone. This is the successor to the internationally acclaimed Super Hero game, with a new UI design, fresh gameplay, and a quadrupled map size!!! Chaos Giant is the sequel to the popular online superhero game SuperHero.io 2. You may make the battlefield crazy this time by using the enemy's occupied weapons. Pick up skill items to become gigantic or invincible, or use your favorite heroes to gather experience points and level up. You can simply gather heroes with the daily limit and daily quests. Do not miss out on intriguing challenges by joining Superhero.io 2 Chaos Giant now!
Features
In all, 16 languages are supported by the game.

All heroes, including 30 well-known ones, can be used in the game, which can be started by watching a movie or gotten by finishing tasks or spinning a wheel of fortune.

The size of the character will grow as they level up.

When a hero dies, his weapon is dropped and may be picked up by another hero if they collide. (As Captain America wields Mjolnir.)

The hero may make a large swing by leveling up the new passive talent "Attack Area."
Controls
Following these methods will help players complete the tasks in Superhero.io 2: Chaos Giant:
Move using the mouse on the PC, then attack with the left click.

Touch the virtual key on your mobile device and follow the on-screen instructions.