Similar Games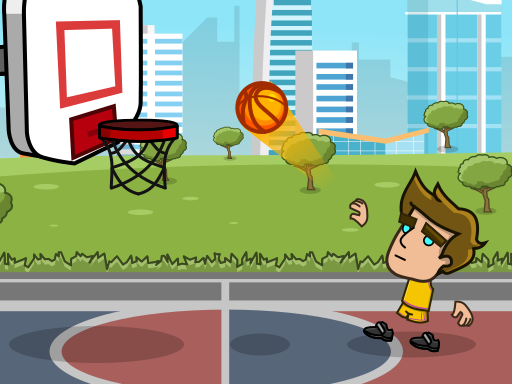 Street Dunk
Description
Street Dunk is a basic yet very addicting physics-based game. Street Dunk is a fun basketball game in which you can shoot a basketball in two modes: high score and practice.
How to play
To complete the challenge, players must follow the directions. Toss the ball into the hoop. Just touch the screen to choose the proper location.
Each round will have a different turn, and if the ball falls, you'll have to start again. The score will be kept, and it will only be altered if the following round has a better score.
Let's participate in some exciting tasks together!
Features
The game's structure has been improved to provide the greatest possible experience for players.

There will be new difficulties and levels of play in each round, ranging from simple to challenging.

To complete the challenge, you must follow the directions to the letter.
Rules to success
To win the round, you must perfectly observe the course of the ball, so that when thrown, the ball falls precisely into the basket.
Each time the ball misses the basketball, you will lose a life and have to restart the challenge.
Scores will be kept, but they will be reset if the re-start has a better score. To advance to the next round, you must accomplish the previous round's challenge.
Controls
To aim, tap, and drag. Release the trigger to begin shooting.