Similar Games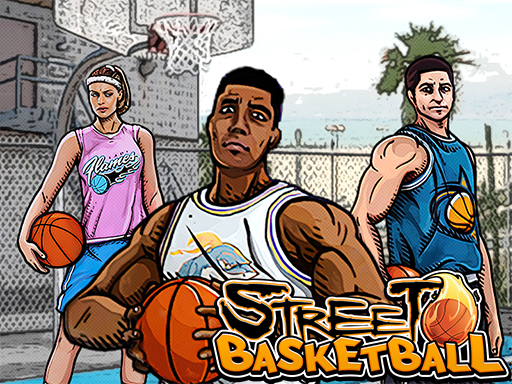 Street Basketball
Description
Street Basketball is an online basketball game in which users take on the roles of professional basketball players vying for the home team's triumph. Choose your favorite player and demonstrate your abilities at the start of the game. Remember, this is a free game, so play it now with your friends!
How to play
By touching the screen, players may start in-game challenges. When playing the game, participants will choose a competing team and toss the ball into the hoop for each team in turn. You will get 25 shots in the basket per minute, attempting to put as many balls in the basket as possible to win.
Features
The game has an attractive and eye-catching design that fascinates players.

Innovative but with several difficulties to assist players in assuming the role of professional athletes.

There are several intriguing rounds and difficulties.
Rules to success
To win the game, the player chooses a team and tries to align the ball's angle so that it arrives in the appropriate location as it descends. Each side will take turns playing according to the game's arrangement. You will get 25 shots every minute. Your objective is to put as many balls in the basket as possible to win.
Controls
When using the phone, players touch the screen to stop the indication and toss the ball.

On the computer, the player stops the indication and throws the ball by using the spacebar or a mouse button.