Similar Games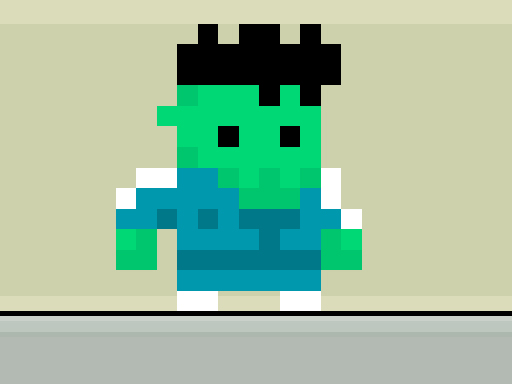 Squid Hero Impostor
Description
Squid Hero Impostor is a video game adaptation of the film Squid. The player takes on the role of a 456 imposter-killing hero in this game. If you've seen the squid game, you must immediately play it with your pals. The Squid Hero Impostor immediately eliminates the impostors!
How to play
Players maneuver the character with the A, D, S, and W keys to acquire objects and defeat the impostors of Ink Hero 456.
To win quickly, attempt to follow the game's directions. Kill the imposters, gather the goods, and advance to the next round.
There will be several rounds, and you must eliminate the fakers in order to unlock and begin new tasks with greater difficulty.
Features
A new game with appealing gameplay based on episodes from the film "Squid Game."

There are several rounds with varying difficulty levels for players to develop their abilities.
Rules to success
To win swiftly, players must follow the game's instructions and determine the best location and timing to attack their opponent. For the greatest triumph, try to rescue, gather riches, and eliminate the imposter as rapidly as possible!
Controls
If using a computer, players move using the keys W, A, S, and D. With a touch phone, you just move the character left, right, or up and down by touching it.