Similar Games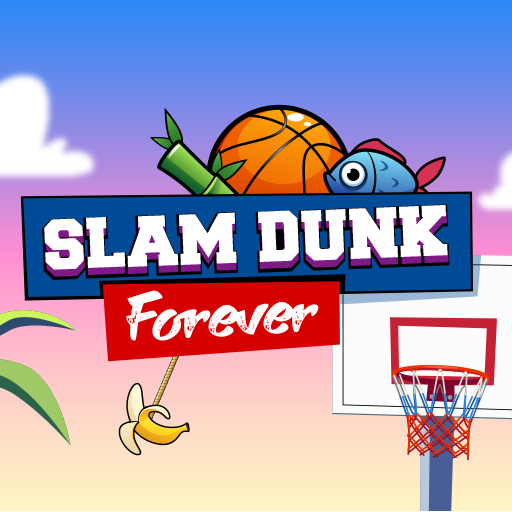 Slam Dunk Forever
Description
Slam Dunk Forever is a basketball game that has been updated with an eye-catching setup and unique gameplay that fascinates players. To achieve the objective, players must just align at the moment to cut the rope such that the ball lands in the basket. Each ball will be worth one point, with additional points available for upgrading and redeeming goods to help the round.
How to play
To begin, players touch the screen to move the ball, and the basketball will gently swing from a rope. To place the ball in the basket, the player must time the cutting of the rope such that the ball falls smoothly into the ring.
Each round will feature its own set of additional points depending on characteristics such as speed, ricochets, and accuracy. However, strive to gain a lot of additional points so that you may purchase items to help the round. Participate in the challenge and you may be the winner!
Features
The game has a beautiful configuration, many challenges, and the difficulty increases with the number of rounds.

There are many bonus points and items to help players win rounds.
Rules to success
To accomplish the challenge, players must follow the directions in the game.

As the game level increases, the complexity of the task increases, so strive to earn a lot of extra points to purchase equipment to help in the round.
Controls
To get a slam dunk, time the release of the ball such that it falls neatly into the basket.