Similar Games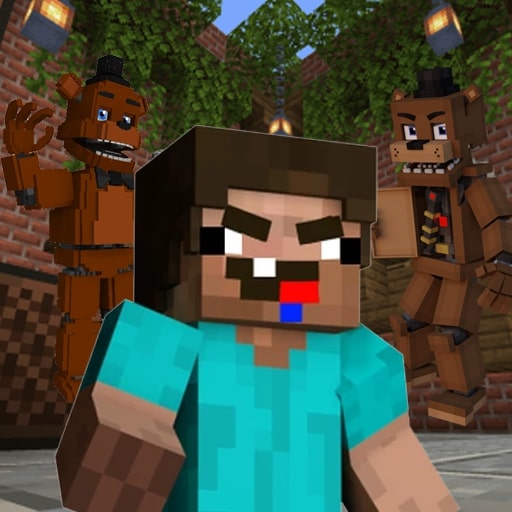 Noob Vs 1000 Freddys
Description
Welcome to Noob Vs 1000 Freddys! Everybody can play the online game Noob Vs. 1000 Freddys. It has an engaging combat strategy. All five maps will have the FNAF bad guys. Prepare to fight! Every weapon, from a Desert Eagle through a shotgun to a sniper to the Nailgun to the Minigun to the Heavy Machinegun, has been loaded and ready to kill. Why are you waiting? Get on the adventure of Noob Vs 1000 Freddys now to find, locate, and defeat these evil men!
Feature
Unity allows you to create online 3D games.

The levels and environments are for survival.

Your chances of survival will increase if your weaponry is more extensive.

Enjoy this 3D-animated game.
Control
The objective of a player's game is to clear all levels and the map without being killed. Each stage's maze is unique, and enemies will actively seek and kill players if they spot you. The WASD keys are used to move the player; you can shoot with the left mouse and aim with the right; press the mouse wheel for weapons switches; press G to receive a hand grenade; press the R button to reload; press the F button to get a flashlight. Crouching is accomplished by pressing CTRL left; turning to the side is accomplished by pressing CTRL; jumping is accomplished by pressing X; and running is accomplished by pressing S.