Similar Games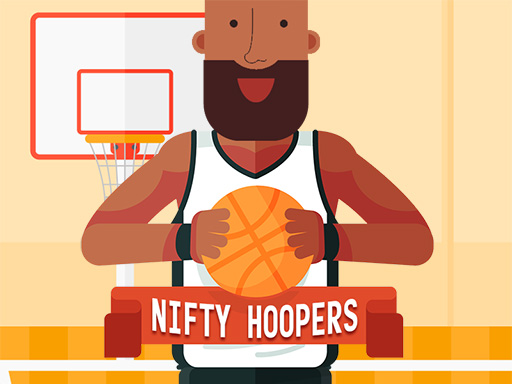 Nifty Hoopers
Description
Nifty Hoopers is an online basketball competition game in which you must achieve a certain number of points before the timer expires. You can play with anyone from anywhere in the world, regardless of their geographical location. Assemble your teams and compete for the Global Championship Cup!
How to play
At the start of the game, you are assigned a flag representing one of the 16 participating countries.
When you earn enough points in the specified period, you will win. To direct the mouse to the green spot, click anywhere on the screen. Then, with precision, they put the ball into the hoop.
If you have an opponent in front of you, all you need to do is distract him. When your opponent is distracted, swiftly and precisely toss the ball into the hoop.
Try to make accurate shots to win and keep the championship!
Features
Additionally, you may collaborate with your colleagues to overcome challenging obstacles. If you are unsure about your ability to compete, work diligently on the demo first.
Rules to success
You may catch up to the opposing squad by scoring more baskets. Attempt to outrun the enemy squad and claim the ultimate victory.
Additionally, you may accelerate by precisely aligning the green spot and accelerating the ball into the basket. This will cause your opponent's turn to be delayed, and you may utilize in-game bonuses to purchase further things.
Controls
To score, tap anywhere on the screen when the cursor is in the green zone.