Similar Games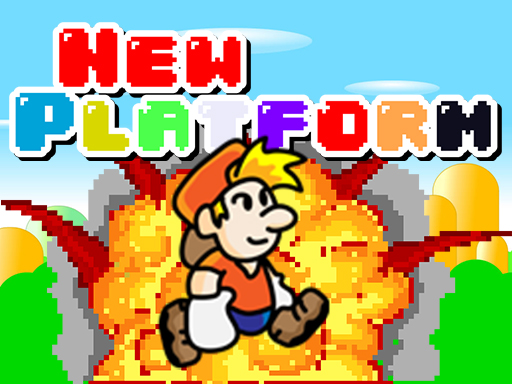 New Platform
Description
The New Platform is an action game with easy-to-learn gameplay for all ages. The game is based on the classic Mario game, but it has been enhanced with more difficulties and stunning visuals. When playing, players must simply navigate the mouse over the obstacles to reach the finish line. Isn't it intriguing? Now is the time to join the New Platform!
How to play
What distinguishes the new platform game? This is an action series game based on the traditional Mario game paradigm, with comparable upgrades but improved to enable the most number of people possible. When playing this game, players will take on the role of a prince who must conquer obstacles and defeat monsters in order to save the princess.
Each round, however, presents a unique task, with levels ranging from simple to challenging, asking players to demonstrate their unique abilities to beat the obstacle. Win rewards and championship cups by completing princess rescue missions!
Features
The graphics are stunning, and the interface is simple to use.

Create a variety of player interactions and experiences.

Bonus points and fascinating add-ons are available.
Controls
To get to the finish line, players use the mouse to maneuver and control the character.