Similar Games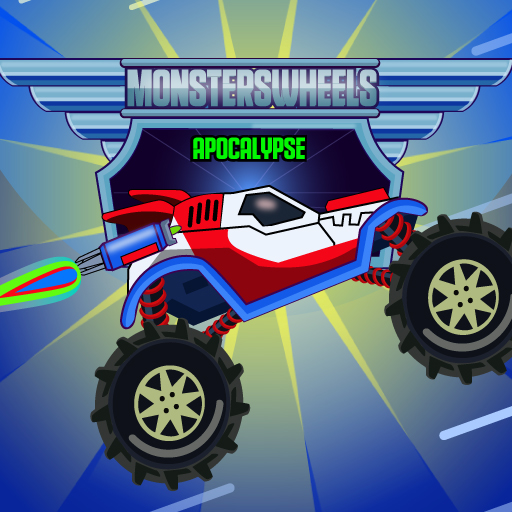 Monster Wheels Apocalypse
Description
Monster Wheels Apocalypse is a fun online racing game that will keep you entertained for hours. Do you have a burning desire to race but have yet to have the opportunity to compete in a major racing event? Join Monster Wheels Apocalypse today, and you'll be able to drive through some of the most amazing racetracks and solve a lot of interesting puzzles.
How to play
You may have fun driving your monster automobile to destroy all enemy vehicles, planes, and soldiers in this Monster Wheels Apocalypse game. Start a deadly race with incredible monster automobiles. The roadways controlled by an army of monster automobiles won't let you move far in a world out of control! Get in your car and try to eliminate all of the road's opponents. You can enhance your qualities to make your vehicles and weaponry considerably more powerful, as well as your shields and speed. Pay attention to the adversaries in your immediate vicinity, and best of luck!
Features
The game has a unique progression that allows you to get rid of all the enemy vehicles while getting better at it each time.

With all of the gold you've earned, you can improve your abilities.

The graphics and audio are realistic.
Controls
To solve tasks in Monster Wheels Apocalypse, players should use the mouse or touch the screen on mobile devices to manipulate vehicle points and shoot.