Similar Games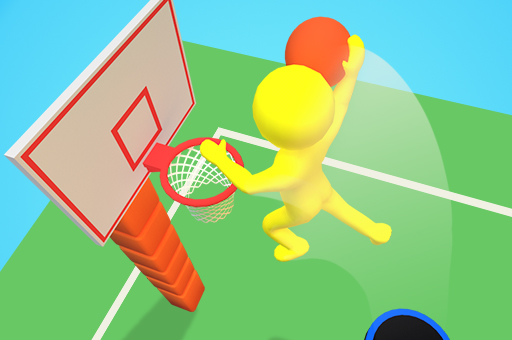 Jump Dunk 3D
Description
Jump Dunk 3D is an upgraded version of the usual basketball game. With the 3D basketball model version, players will have a more realistic experience, creating the feeling that they are standing on the football field.
How to play
The 3D basketball model is more enhanced and follows the concept of the physical launch of the ball, which is based on the ancient principles of the current basketball game.
The player only has to click on the 3D figure and aim the ball straight into the basket to toss the ball into the hoop. To progress in the game, use the 3D model to designate three primary throws.
Features
Players simply click on the 3D model and adjust the angle until the ball lands in the basket. Quickly throw the ball into the basket to score points before your opponent.
Rules to success
You must attain the correct pitch when the model launches from the starting point. So that the pitch, the ball's speed, and the throw's point are all perfectly synchronized.
To get the most balls into the basket, pay close attention to your playing methods, ball drop height, and aiming location. The more balls that strike the hoop, the more points you get and the quicker you advance.
Make the ball hit the hoop as quickly as possible; the more balls you gather in the basket, the more extra points you will gain. Players are swiftly leveled up.
Controls
You just need to tap to throw the ball into the basket.