Similar Games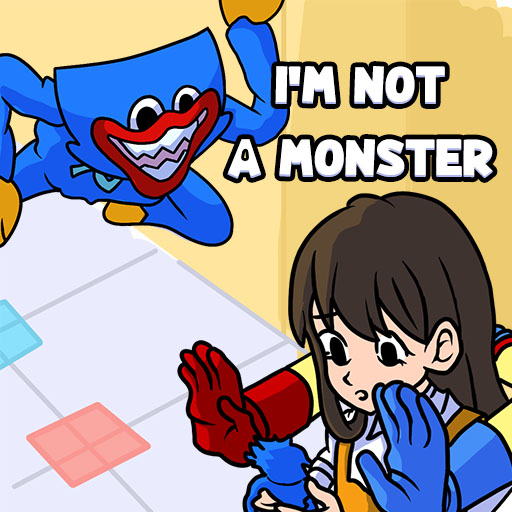 I'm Not A Monster: Wanna Live
Description
I'm Not A Monster: Wanna Live is a straightforward game that is ideal for players of all ages. When taking part in the game, players will take on the character of a hero, destroying creatures and overcoming exciting difficulties. Participate in I'm not a monster: I want to live today!
How to play
Have you ever wondered about Huggy Wuggy's past before he became spiteful in an abandoned toy factory? If so, you're not alone. Let's find out what happened and save our dear pal. You will take on the character of that young lady and finish all of the challenging stages. At the outset of the chapter, it is revealed that Huggy is being kept in a glass enclosure. Huggy Wuggy only requires a hug from you. He is not a monster in any way. Try to offer him a warm touch and bring him back to life if at all possible. Best of luck in finishing the challenges!
Features
The game has interesting, eye-catching graphics.

Realistic live sound.

Fun simple game rules suitable for everyone.
Controls
To open Huggy's case, players must follow the on-screen directions. Make use of your cognitive abilities to figure out the rule. In Poppy Playtime, make use of the GrabPack magic bag to your advantage. Using Blue Hand and Red Hand, you can break into circuits and steal things from a distance.