Similar Games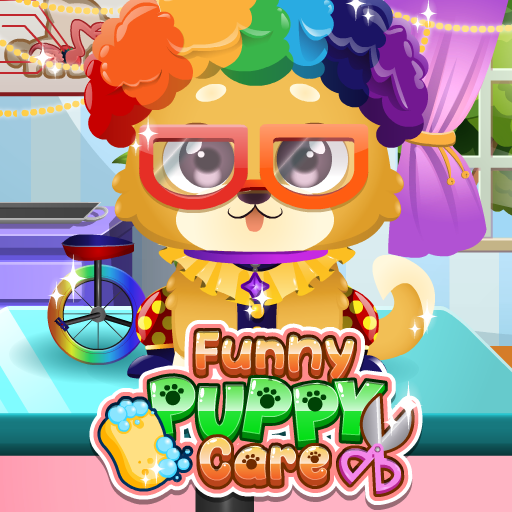 Funny Puppy Care
Description
Do you enjoy spending time with dogs? Meet a lovely little puppy who is in desperate need of your help. Everyone will enjoy Funny Puppy Care, a fully free online game with a really appealing pet care theme. Let's get this puppy out of the filth. To get rid of the grime, give him a bath. Immobilize the puppy's legs and heal its wounds. Play small games and dress up the pooch in a range of charming outfits. Take pleasure in this wonderful pet-care game. What do you have to lose? Join Funny Puppy Care right now to make sure you don't miss out on any exciting opportunities.
Features
The game's graphics are stunning, and it has a straightforward user interface.

Applications can be downloaded and run on a variety of platforms.

Exciting gameplay that is appropriate for all players.
Controls
Direct players who are taking part in Funny Puppy Care to complete tasks by moving around with the mouse and following the on-screen directions in order to win the game as quickly as possible.