Similar Games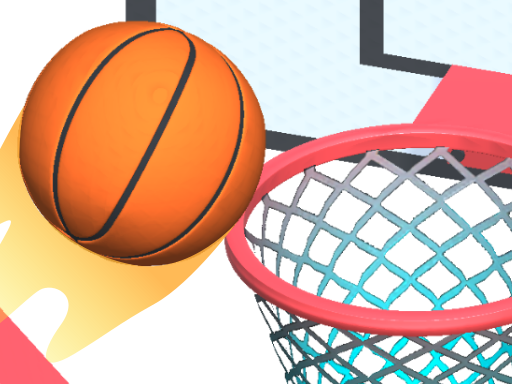 Dunk-Legend
Description
Dunk Legend is a basketball game that was designed to keep people amused. The game has a one-of-a-kind design and eye-catching visuals to provide players with the finest possible experience. If you're bored, let Dunk Legend provide you with some exciting moments!
How to play
The challenge begins with players pushing the ball in the direction of the arrow until it reaches the hoop.
You will get 20 points for each ball that strikes the hoop. Each game will earn you points, which you may then swap for important things during the following round.
Features
Several interesting missions are available for players to complete throughout the game.

Improved visuals in the game to enhance the player's experience.

As you complete more rounds of the challenge, the complexity of the game increases.
Rules to success
To win, players must follow the game's instructions and move the ball in the direction of the arrow so that it is accurately placed in the basket.
Each round, you will earn a set number of points, which will be added to the following round's score. Rewards may be exchanged for round-boosting equipment.
With progressively challenging difficulties, the round will grow more difficult.
Controls
Tap and drag to aim, then release to fire.