Similar Games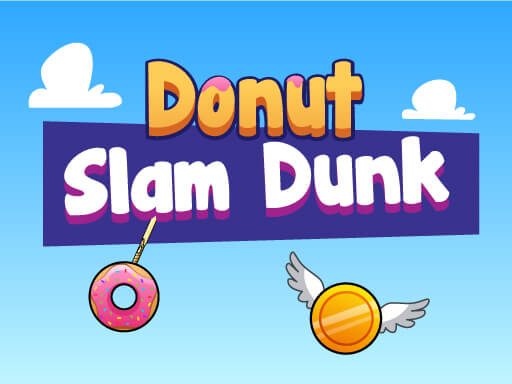 Donut Slam Dunk
Description
Donut Slam Dunk is a game based on basketball that is enhanced by a donut dangling softly from a rope and then breaking the rope to strike the hoop. To get a donut slam dunk, time the doughnut release such that it falls effortlessly into the box. How many donut smashes can you pull off?
How to play
The player manipulates the donut, which is softly hanging from a rope and falling into the basket. To score a donut slam dunk, however, you must time the release of the doughnut such that it easily falls into the box.
Features
A fun outdoor atmosphere.
Unlimited stages for endless play.
Bonus points for characteristics such as speed, ricochets, and accuracy.
A range of obstacles, such as bouncers and spikes, to make things tough.
Rules to success
In order to win the game, you must aim precisely such that the donut slam lands in the basket. Each cake that wins the basket will get you points; the larger your overall number of points, the more chances you'll have to swap for products that will help you win the round.
There will be many rounds, varying in difficulty from simple to challenging, depending on the level. Attempt to finish the task in order to win!
Controls
Insert the donut inside the box.