Similar Games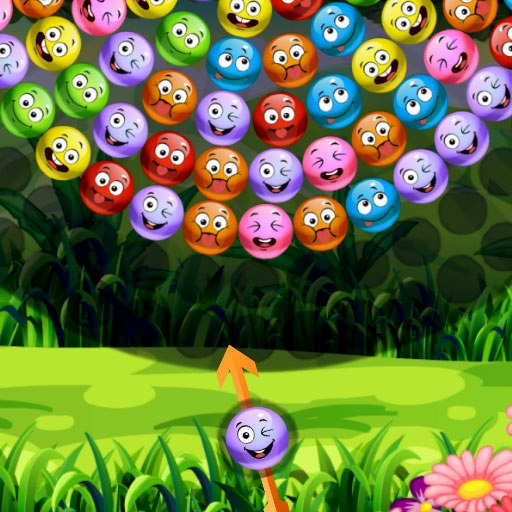 Bubble Shooter Lof Toons
Description
The Bubble Shooter Lof Toons is a unique bubble shooting game with a smiling wheel. You must collect all of the tokens from the wheel in order to finish the game. To construct groups of at least three of the same hue, shoot the smileys towards the wheel. Because your score is dropping over time, you need to finish the game as soon as possible to conserve more points. For the most thrilling experience, join Bubble Shooter Lof Toons today!
Features
Many unique aspects in the game assist players in overcoming obstacles.

Everyone can play thanks to the simple game rules.

Beautiful design with vibrant colors.
Controls
Players aim and shoot balls towards similar balls with the mouse or by touching the screen in this Bubble Shooter Lof Toons game.