Similar Games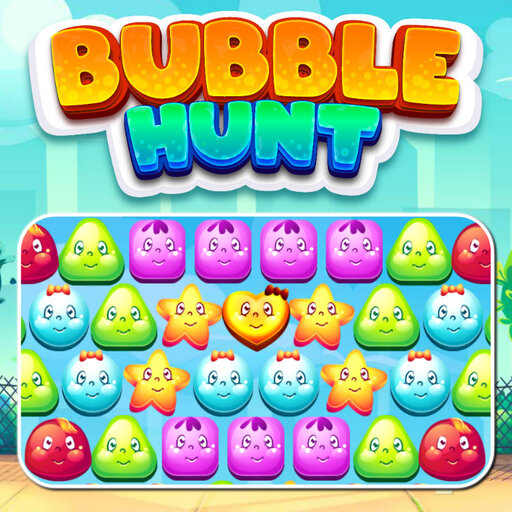 Bubble Hunt
Description
Bubble Hunt is a 48-level traditional bubble shooter game that is absolutely free to play. Players aim and release a bubble in order to merge it with other bubbles that are identical to it. Your objective is to acquire as many gold hearts as possible within the time limit. Allowing the bubble to cross the border is prohibited. By firing bubbles at them, you can activate several power-ups. Are you up for the challenge? Today is the best time to join Bubble Hunt!
Features
Configuration is easy to use.

All platforms (iOS, Android, etc.) are supported.

There are numerous challenging tasks to choose from.
Controls
Using a mouse or trackpad, players join Bubble Hunt to initiate challenges.