Similar Games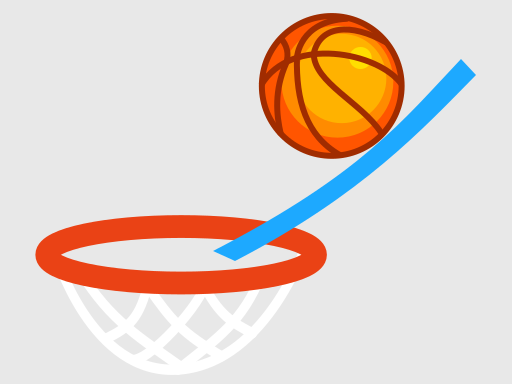 Brain Dunk
Description
Brain Dunk is a basketball action game for all ages. This game does not need a lot of skill; all you have to do is precisely predict the direction of the ball into the basket and collect all of the stars.
To begin playing, you just touch the screen and follow the in-game instructions to begin the tasks.
How to play
To begin, draw a line and hit the ball into the basket to score a goal. Try to follow all of the game's instructions and precisely place the ball in the basket.
Remember to gather the needed number of stars in order to get a better price and unlock the next round.
Each round will include a variety of simple and challenging levels, as well as other intriguing challenges, which players must face in order to win!
Features
The game features a lovely layout that is suitable for all players.

With a simple function, individuals may sketch the ball sliding into the basket by touching the screen or using mouse clicks. So that the ball lands in the basket and the needed number of stars are collected.
Rules to success
You create a line and move the ball into the basket by touching it. Draw the ball's route in such a way that it gathers the required number of stars.
The game's difficulty will increase as more upgrade rounds are unlocked. As a result, you must calculate the best route for the ball to avoid obstacles, gather stars, and score the ball in the basket!
Controls
To create a line, click and drag it. To enable it, click on the ball.

Draw a line by touching and dragging it, then tapping the ball to activate it.