Similar Games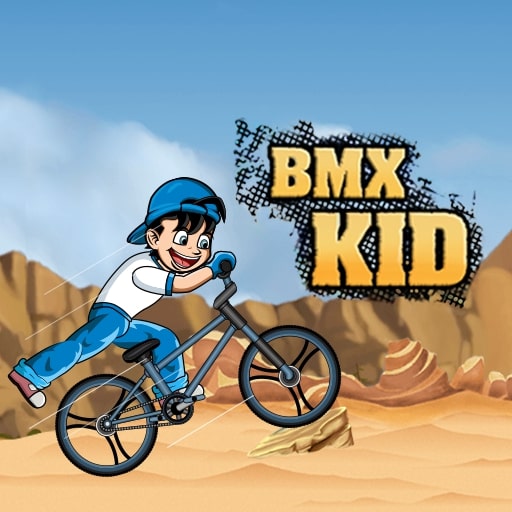 BMX Kid
Description
Children and adults alike will enjoy racing in the online game BMX Kid since it is easy enough for both of them to play. With its incredible achievements, outrageous stunts, and stunning visuals, this is one of the best bike racing games available today. The reckless racer in you will want to put your skills to the test on the most perilous routes. Acrobatics and stunts like wheeling, flipping, and grinding may be performed at a high level of risk. Are you ready to go on this journey? The BMX Kid wants you to join him!
Feature
Two-dimensional graphics that pop with color

Rentals are provided for three different types of bicycles:

A test of wills

The gameplay that keeps you entertained
Controls
Riders in BMX Kid utilize the forward button to increase their bike's speed. UP BUTTON: To leap over an obstacle while riding, just push or touch the Up button. Double-clicking the Jump key will let you do acrobatics. Stars may be used to buy more lives and checkpoints throughout the game.