Similar Games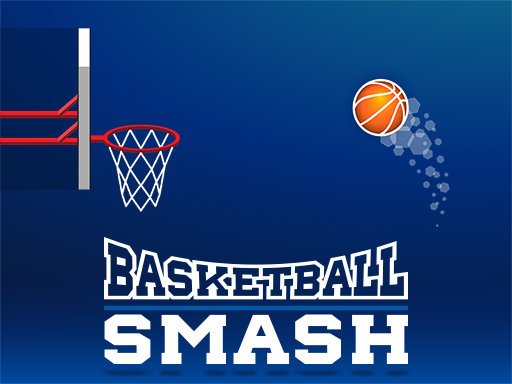 Basketball Smash
Description
Basketball Smash is a fun basketball game for the whole family. In this game, all you have to do is keep throwing those bullets. People will play professional basketball players and participate in a worldwide competition. It's time to get in on the action!
How to play
Begin by completing all of the assignments within the allotted time. Time, on the other hand, moves quickly and leaves less and less room for future mistakes. It's easy to pick up, but tough to master. In the time allotted, try to complete the game and get as many balls into the basket as possible!
Features
The game has a lovely and eye-catching design that draws players in.

There will be a variety of tasks, extra points, and goodies to aid players in each round.

Round numbers are accurately reported.
Rules to success
To win the game swiftly, the player must rapidly utilize the keyboard and mouse such that the ball falls into the basket and the player receives the most points in the allocated time.
To advance to the next round, you must perform well and conquer the trials. Collect the coins that are given out during the game to enhance the ball or trade for support goods. Best of luck!
Controls
Make spectacular leaps with the ball and shoot the hoop in the allotted time. Within the time restriction, utilize the keyboard and mouse to move swiftly.