Similar Games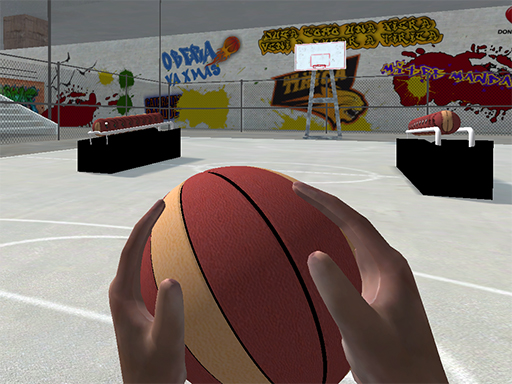 Basketball Simulator 3D
Description
Basketball Simulator 3D is a game that replicates the sport of basketball and allows you to show off your talents by shooting from various distances. Join today to pursue your dream of becoming a professional basketball player!
How to play
Select your preferred team first, and then take shots before the clock runs out. You put forth every effort to get a high score that you can be proud of.
Keep track of the time allocated for each pitch and attempt to get as many balls into the basket as possible to beat your opponent in the round.
Features
Compared to basketball games, the newly built game is more evolved.

There are several challenging and appealing game levels.
Rules to success
Players choose their preferred team and then attempt to toss the ball into the hoop within the time limit. To run, use W, A, and S, or the up/down/left-right arrow keys. Use the mouse to shoot and put the ball in the hoop (or press L, M, or B to decide to shoot four points), then click P to halt the game. Best of luck!
Controls
To run, use W, A, S, and D, or the Up and Down Arrow keys. Shoot using the mouse (press L, M, or B to decide whether you want to shoot four points), and stop the game with the P key.