Similar Games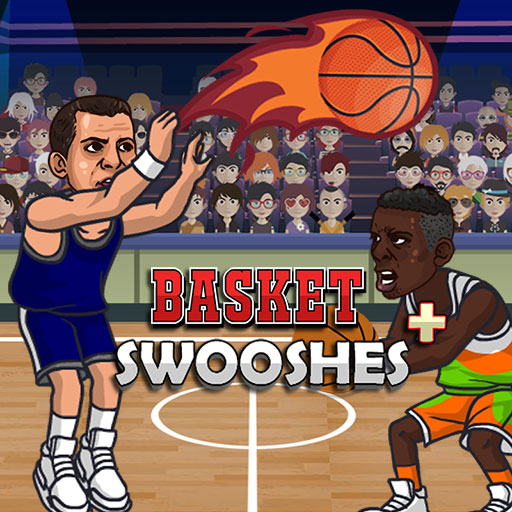 Basket Swooshes Plus
Description
Basket Swooshes Plus is a 2D basketball game that gives players the feeling of being on a real football field. This game allows users to demonstrate their competitive abilities via three levels of play: world cup, time trial, and two-player. Let's get started on the task with your teammates right now!
How to play
Players participate in choosing the game mode that best suits their ability. Play as one person, as a group, or as a test of time. However, to complete the challenge and win, the player must follow the instructions in the game.
Each level of play will have different challenges, different bonus points, and different gameplay. So players choose the right level to take on the challenge.
Features
There are several difficulties and levels to pick from in the game.

Beautiful design, quick game loading speed. Smooth movements with no stumbling have no effect on player abilities.
Rules to success
To accomplish the challenge, players must follow the directions in the game. To win the challenge, try to score 11 points against the opposition team.

There are several levels of play, so players must choose the level that best matches their skills in order to finish and win the game.
Controls
Aim and fire with the pointer. Accumulate 11 points ahead of the other person.