Similar Games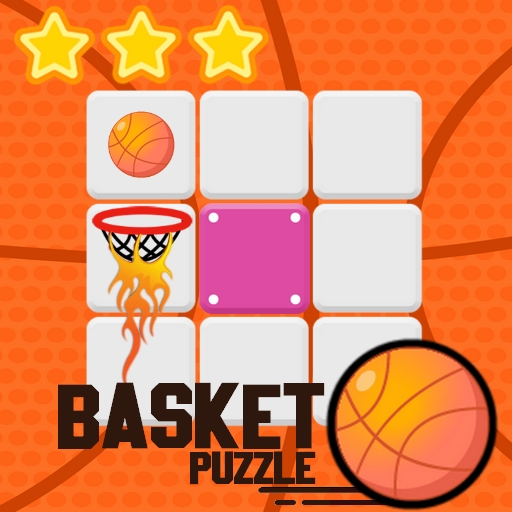 Basket Puzzle
Description
Basket Puzzle is a basic game that does not require a high level of ability from the players. Each round is a challenge, with players needing to execute ball and basket maneuvers in order to drown the ball. After studying and working hard, you will be psychologically relaxed.
How to play
Each round will consist of 15 set movements. If you can't put the ball in the basket after 15 moves, the task is over.
Attempt to get the ball into the hoop in the allotted number of turns. At the conclusion of the game, you will get the bonus and be able to go to the next round.
Features
It is recommended that you slide the ball and the basket together using your fingers, mouse, or keyboard.
Rules to success
You will only enter the next round once you have completed the current round. Try to maneuver the ball and goal to the correct scoring point. Each round will be rated on a 3-star scale, so try to collect as many points as you can to get more gifts.
Controls
Slide the ball and basket together using your finger, mouse, or keyboard.