Similar Games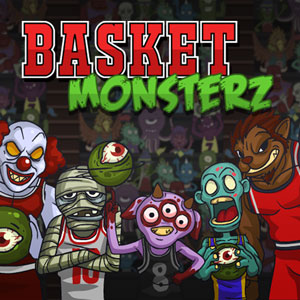 Basket Monsterz
Description
Basket Monsterz is a straightforward basketball game with a monster-themed aesthetic. Players battle against zombies to see who can toss the most balls into the hoop in the shortest amount of time. Isn't it intriguing? Now is the time to join with your friends!
How to play
In this game, the player will assume the role of a professional basketball player. Your goal is to outscore your zombie opponents by throwing more balls into the hoop than they do. To score the most balls into the basket, pay heed to the time limit in each round. Best of luck, and may the championship cup be yours!
Features
The game features a simple setup that is straightforward to operate.

There are several levels, teams, and player support items to choose from.

The data warehouse will save the scores.
Controls
Players maneuver and toss the ball into the opponent's basket within the time limit using the mouse or keyboard.