Similar Games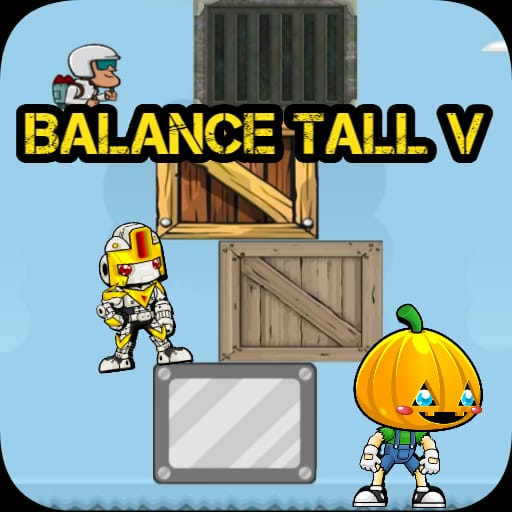 Balance Tall V
Description
Balance Tall V is a fun game in which you must balance as many boxes as possible, which is not simple. Players will be able to complete challenging tasks in order to get the best score and take home the winning cup. Now is the time to get your buddies together and join!
How to play
Players begin the game by moving and completing tasks using the mouse in accordance with the game's instructions. To achieve the greatest possible height, you must take care of Man V, Robot V, and Zucchini V.
Take care of the barriers in your path. Attempt to get the highest score possible. Participate in this online game with skilled players and become the game's global leader.
Features
The game contains a lot of cool elements that will appeal to a wide range of gamers.

Players may pick from a variety of challenging tasks and rounds.

Special support items and bonus points.
Controls
When using a phone to play the game, players utilize the mouse to navigate around and touch to interact.