Similar Games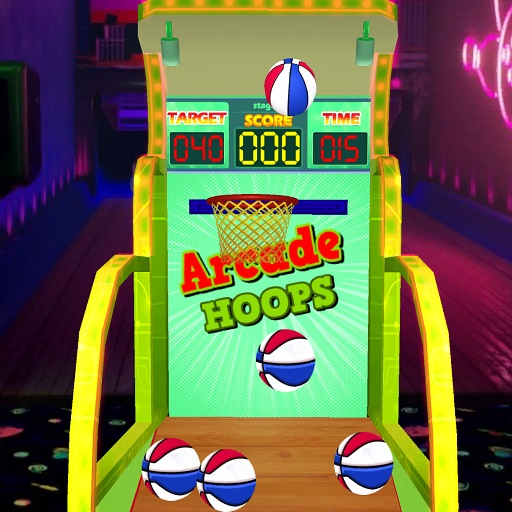 Arcade Hoops
Description
Arcade Hoops is a classic basketball shooting game similar to those seen in video games. Players must simply select a ball from a selection of 20 appealing basketball styles and attempt to win as many balls as possible in 45 seconds. Join Arcade Hoops right now for some thrilling adventures!
How to play
Why do so many gamers enjoy Arcade Hoops? Arcade Hoops is a traditional game with a new twist that amazes players with its gorgeous graphic style. Throughout the rounds, players will have a lot of interaction with the game character and will complete exciting challenges. The major challenge for players is time, as you only have 45 seconds to perform your incredible throw. amusement
The hoop, on the other hand, slides back and forth to put your basketball abilities to the test. Try to accumulate enough coins to buy different basketball fashions in the sports game. Players should not be concerned; you will be schooled in a variety of talents ranging from easy to challenging obstacles. As a result, strive to show off your incredible abilities in order to win the game and finish!
Features
A new gaming interface has been created, with a sophisticated but eye-catching appearance.

There are numerous intriguing upgrading features to help players in this arcade game series.

Each round has a new set of obstacles.
Controls
The game requires players to fire the ball into the ring using their mouse.