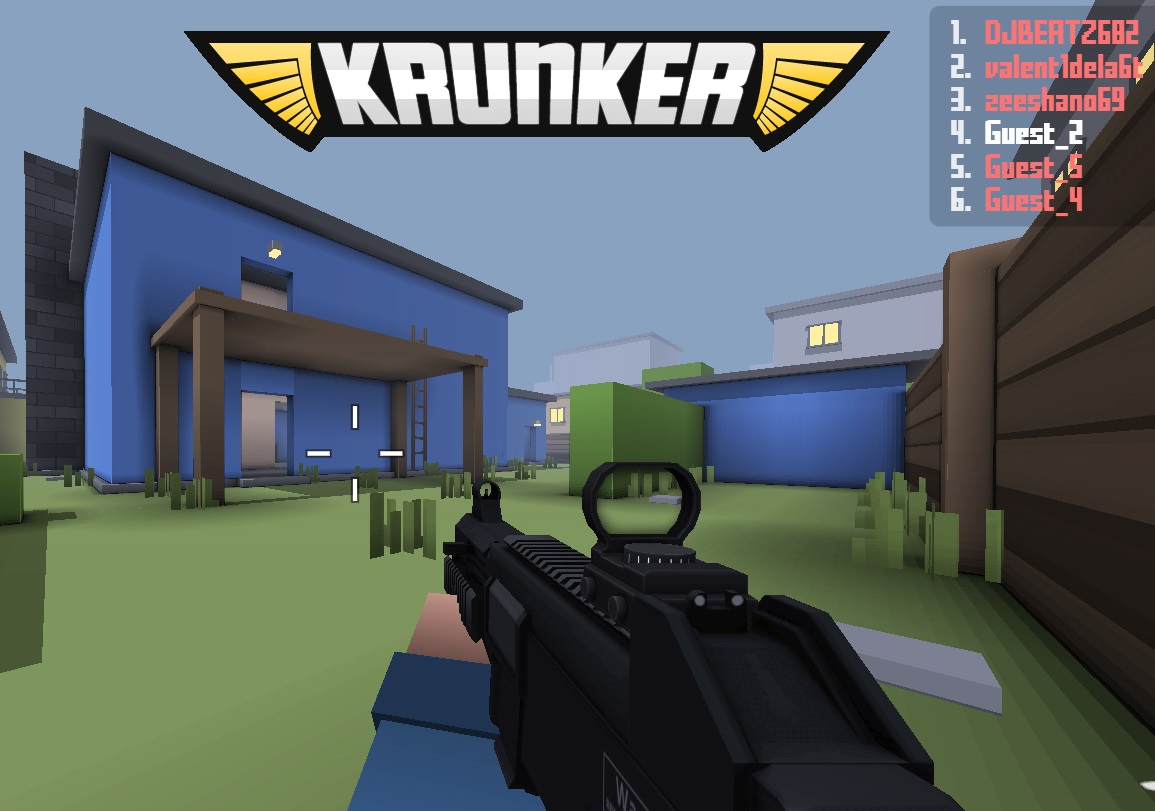 Krunker.io
Description
Fight or die! There are four characters to choose from, including the Trigger man, Detective, Marksman, or Rocketeer. Prove your best ability in surviving now!
Controls
Use the WASD keys to move your blocky character.
Use the mouse to aim and shoot the enemy.
Use Q to switch the weapon.
Use the R key to reload.
Use the Space to jump.
Use the Shift to crouch.